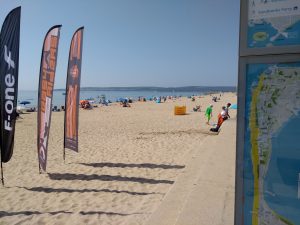 Sandbanks Beach is arguably the best beach in the country. It is certainly one of the best beaches in the world.
It is a beach that has just about everything for the family. There's everything to hire from deck chairs through to surf boards. This is a founding Blue Flag Beach. It has held the illustrious blue flag for 30 years
Sandbanks Beach: Dog Friendly Area.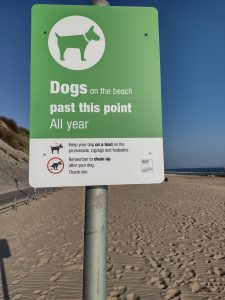 Even so, at one end it has a Dog friendly area. But be aware that everywhere else on this beach (except for this clearly demarcated area on the extreme west end) is NOT for dogs. You will be fined if you break the rules. This is after all, one of the premier beaches in the world. It's cleanliness and adherence to Blue Flag rules are sacrosanct and rigorously protected.
Sandbanks Beach: Many Facilities
There are multiple ice-cream sellers and cafes on the beach. In the summer there are lifeguards as well as beach office. There is even a mini-golf course! The beach itself is in places nearly 100 yards wide. It consists almost exclusively of golden fine sand.
Oil and Gas Extraction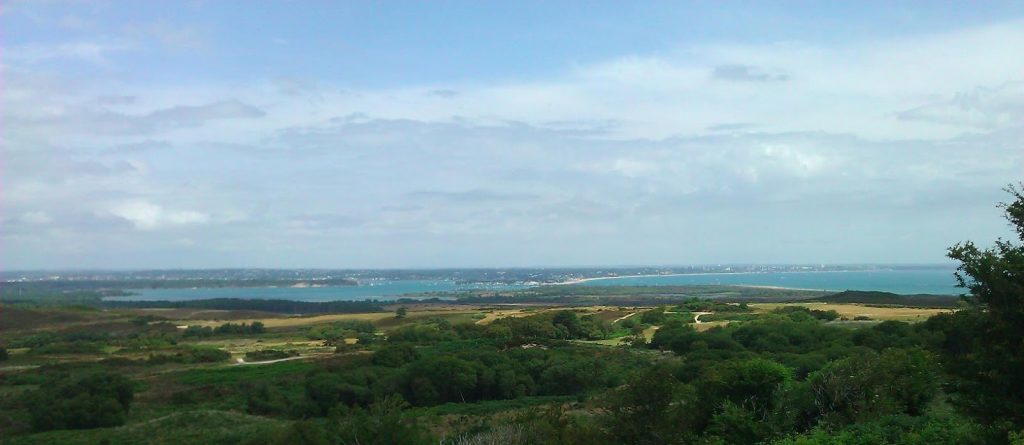 Yet few people know that this magnificent beach sits on top of the biggest on-shore oil and gas field in Western Europe. Incredibly this major industrial activity has such a low impact on the environment that no-one even notices.
The status of this beach is perhaps pertinent to our current energy crisis. Especially with regard to the discussion about the exploitation of oil and gas reserves elsewhere within the country. This is an energy source that recently provided 20% of the UK's oil and gas.
Witch Farm Oilfield
The Witch Farm Oil field continues to this day to provide a significant output. Yet the terminal for this output lies within one mile of some of the most expensive property in the country. and from Sandbanks Beach.
There is no reason that any other exploitation of a natural resource should be any different. Those that say such oil/gas extraction will necessarily be a calamity are clearly being economical with the truth.
Accessing Sandbanks Beach
Because this beach is so iconic and provides such a fantastic environment for a family it is exceptionally popular. As a result parking can be a problem. Even though there is a large car park right on the beach (see below).
If you want a day at this beach then make sure you get there early. You won't be disappointed.
Sandbanks Beach Parking
Sandbanks Beach Car Park BH13 8QJ
This is a large car park right on Sandbanks beach. It has space for 530 cars, yet fills quickly in the summer. There is also parking opposite the car park along the road (round 150 spaces in total). These spaces are usually quickly taken by wind and kite surfers who use the small harbourside beach for their sport.
Shore Road Car Park BH13 7PN
This is a much smaller car park of 70 spaces. It is a 15 minute walk from Sandbanks beach and is (as the name implies) mainly for the beach immediately to the east of Sandbanks namely Shore Road Beach.
Road Parking.
There is small amount of (often) time limited parking around the side roads about 15 minutes walk from Sandbanks beach. Unless you know exactly where it is and how quickly it fills it is a poor bet for parking. The best bet is the large Sandbanks Beach Car park. Just get there early!